About Turn of the Century Furniture Productions
Located in the heart of New Westminster, Turn of the Century Furniture Productions Ltd has been in operation since 1994. With hundreds of satisfied customers across the lower mainland, the Turn of the Century team is headed by Greg and Pauline Love, with a strong group of cabinet makers who have been a key part of every installation since day one. We have worked hard to establish a reputation as the right choice for custom millwork. Contact Pauline today to see why in person
Vancouver best source for custom furniture, cabinetry, and millwork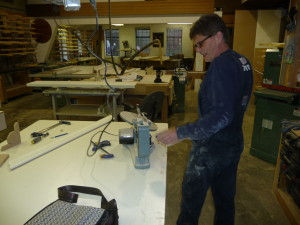 With over two decades of experience, an in-house furniture designer, and a team of talented cabinet makers, Turn of the Century Furniture Productions Ltd. has been the source for some of the most inspired creations and installations across the lower mainland.
Working with home owners, architects, designers, contractors, and corporate groups, we pride ourselves on the distinctive style of every job. We guarantee our products, standing behind our craftsmanship and the materials that we use. What sets us apart from the competition is our ability to work directly with, you, the homeowner.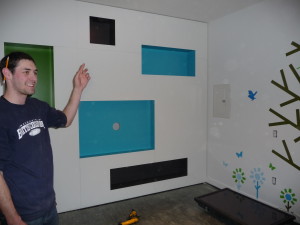 The personal touch is what makes Turn of the Century different. We're pleased to offer qualified customers a free in-home or on-location consultation, working with you and the budgets you set out to create a show piece that meets your needs and enhances your space.
All of our installations are custom, with every piece being made in-house or sourced located, from a wide variety of materials, to fabrication, and final finishing
Serving the Greater Vancouver area of British Columbia, Canada, we have worked hard to establish a reputation as the best source for custom millwork. Contact us today to see why in person.
Email Us
Call Us Direct
604-720-2337
We do not use a touch-tone service, we answer our phone in person! If for some reason we can't pick up your call immediately, we promise to call you back within 15-30 minutes.
Meet our team
Want to see us in action? Check out the pictures below, from our shop and featuring our staff!