Vancouver's best source
for custom furniture,
cabinetry, and millwork
With over two decades of experience, an in-house furniture designer, and a team of talented cabinet makers, Turn of the Century Furniture Productions Ltd. has been the source for some of the most inspired creations and installations across the lower mainland.
Email us at ContactUs@turncent.com or call us direct at 604-720-2337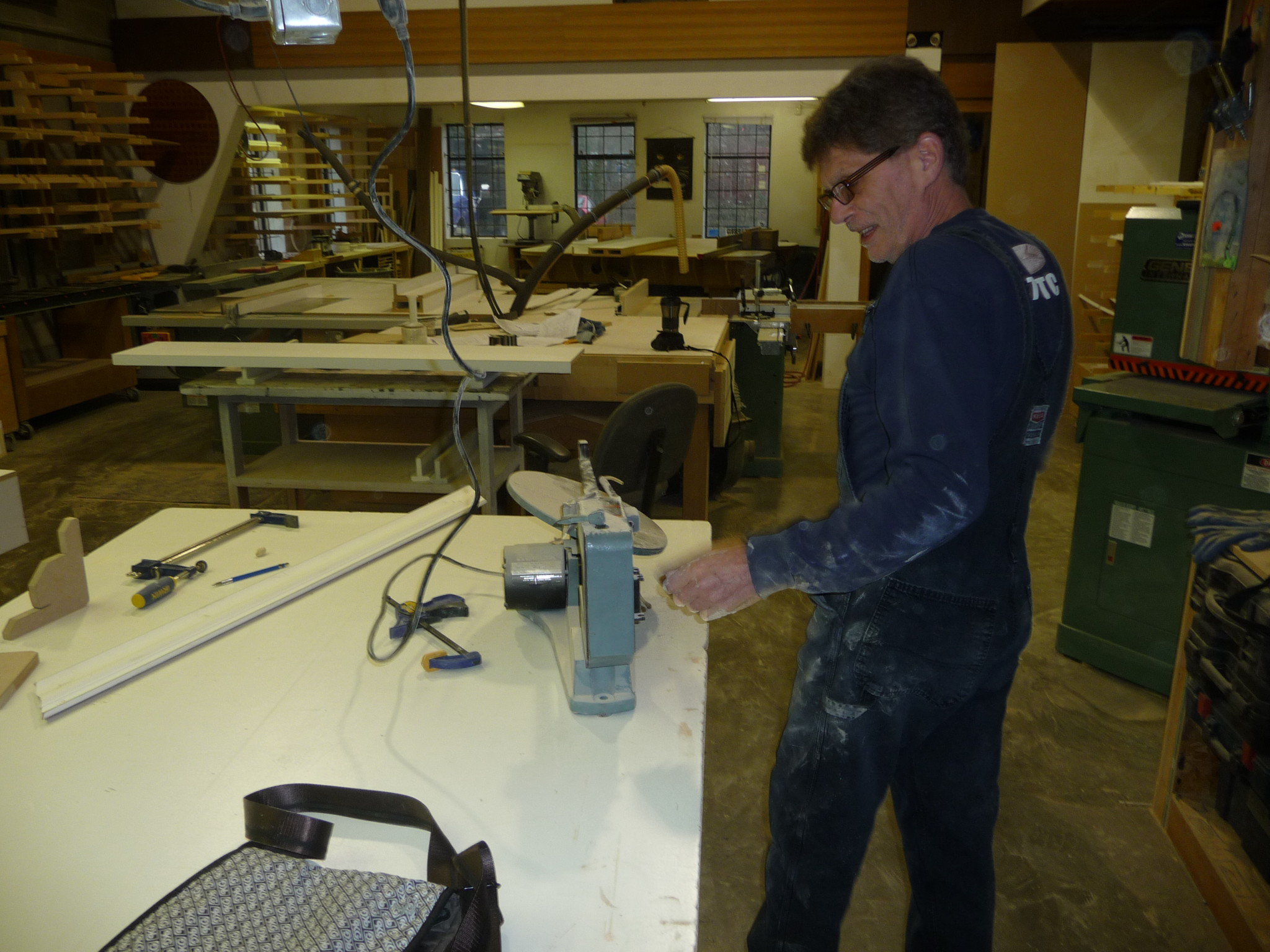 Talent, Inspiration, and Expertise
Meeting the needs of home owners, contractors, and designer professionals means having the right talent on-staff. Greg oversees each project as lead in-house designer, working with you as a client, a designer, or a contractor to ensure that your needs are met. This co-operative collaboration has led to a high degree of satisfaction from clients, as well as millwork and woodworking of the highest calibre.
What we do
Specializing in custom furniture, cabinetry, and wood working, we serve both residential and commercial clients.
Residential / Home Woodworking and Millwork
Personalizing your home is one of the most powerful ways to add value–both in how you live day to day, and to your home in terms of equity. By creating a custom look with woodworking and millwork, you make your home unique, helping it to stand out from the market. You're also building a home that's perfect for your needs, with the right installation in any room.
Millwork and woodworking can take the form of almost anything in your home. Custom entertainment units are the perfect way to showcase your flatscreen TV or projector screen, while carefully housing and concealing wiring, components, and lighting. Bedroom sets offer you a comfortable home for your mattress while giving you the lighting, storage, and support that you need every night. Dining room tables, central tables in your living room, custom home office installations can all enhance your space.
Each piece is designed and built in-house for you, with size, shape, and colour created to meet the needs of you and your space.
Commercial Woodworking and Millwork
Convenience, timeliness, and precision. Over the past twenty years we have created master installations in custom offices, restaurants, retail locations, and more.
Our creations have included store furniture, commercial millwork installations, and other institutional jobs.
Working with designers, architects, general contractors, and facility managers, we have developed millwork installations that meet our clients needs first time on day of delivery, without time consuming touch-ups or additional visits.
We get the job done right the first time.
Every job includes
FREE in home consultation
3D drawings that are easy to understand
The confidence that you will get what you ordered
Your hours are our hours
We always make ourselves available outside of regular working hours, and during weekends to fit your schedule.
Visit us at work
You are welcome to visit our shop in New Westminster to meet the team, see our operation, and to look at our available materials.
Testimonials
"We had Turn of the Century install a custom bar into our condo this summer. We showed Greg and Pauline a few photos of the concept we liked, and within 24 hours we had Greg's sketches back and it was exactly what we wanted.
When the install date arrived we were confident it would look good, but when we got home it was beyond what we had comprehended: it's stunning! They took our concept and made it so much better for the space we were working with.
Greg and Pauline impressed us with their professionalism, urgency and their ability to work within our budget. They were fair and trustworthy – and their work? Well it speaks for itself."
Kelly Grant, New Westminster
"The work that Turn of the Century did in my home was integral in helping me get my selling price. High quality materials, craftsmanship, and service are all elements that have made me a repeat customer."
Graham Williams, New Westminster